Craven Lodge 810 walk from Burnsall to Grassington on Saturday 04th July 20
On a rather wet Saturday morning, members of Craven Lodge 810 and their family members met on the green opposite the Red Lion pub in Burnsall.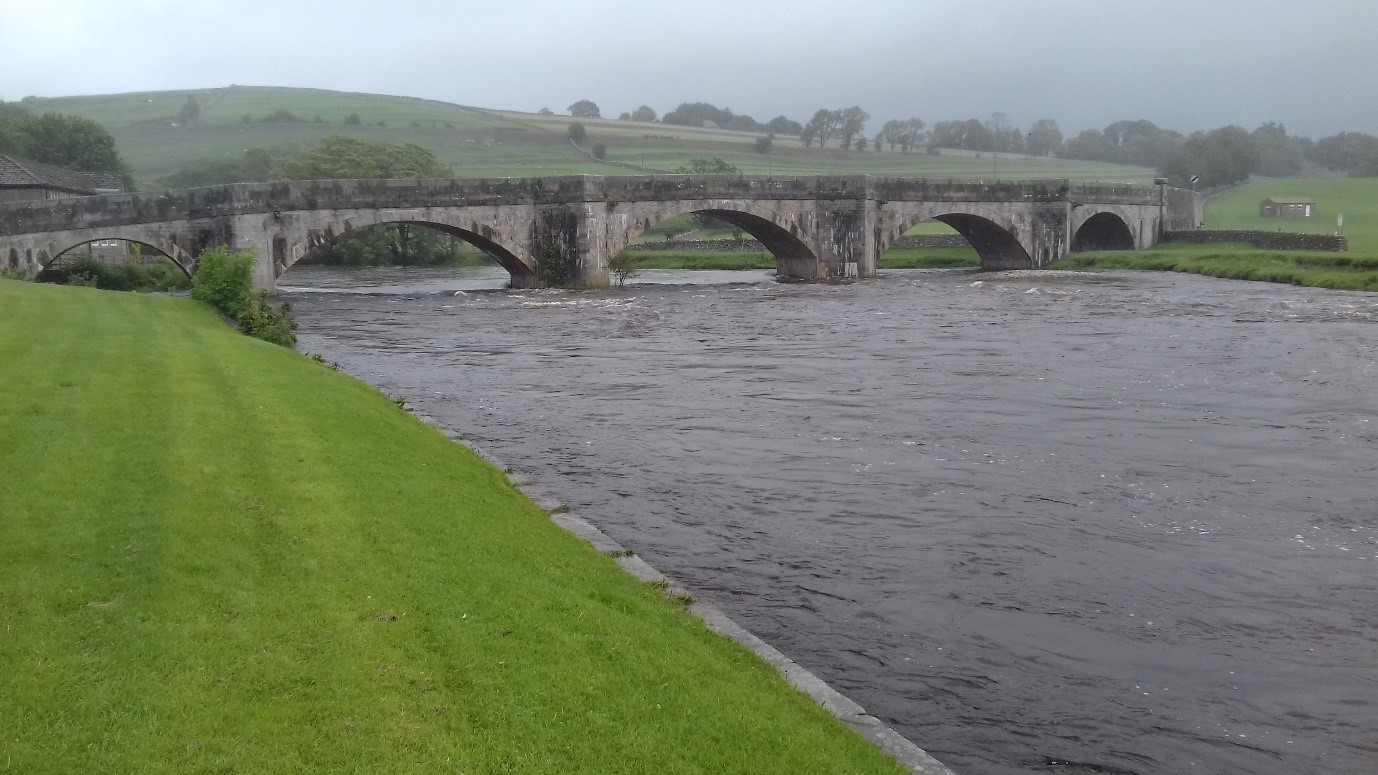 After months of lockdown restrictions, it was great to see happy smiling faces in such a beautiful setting. We all observed the distancing rules by exchanging handshakes at a distance! Prior to walking, some of us visited the local café to enjoy the first real latte since lockdown. At around 09.00 we embarked on our walk to Grassington, which followed the footpath alongside the extremely swollen river Wharfe. Due to parts of the footpath at the start being flooded, we had to make slight deviations.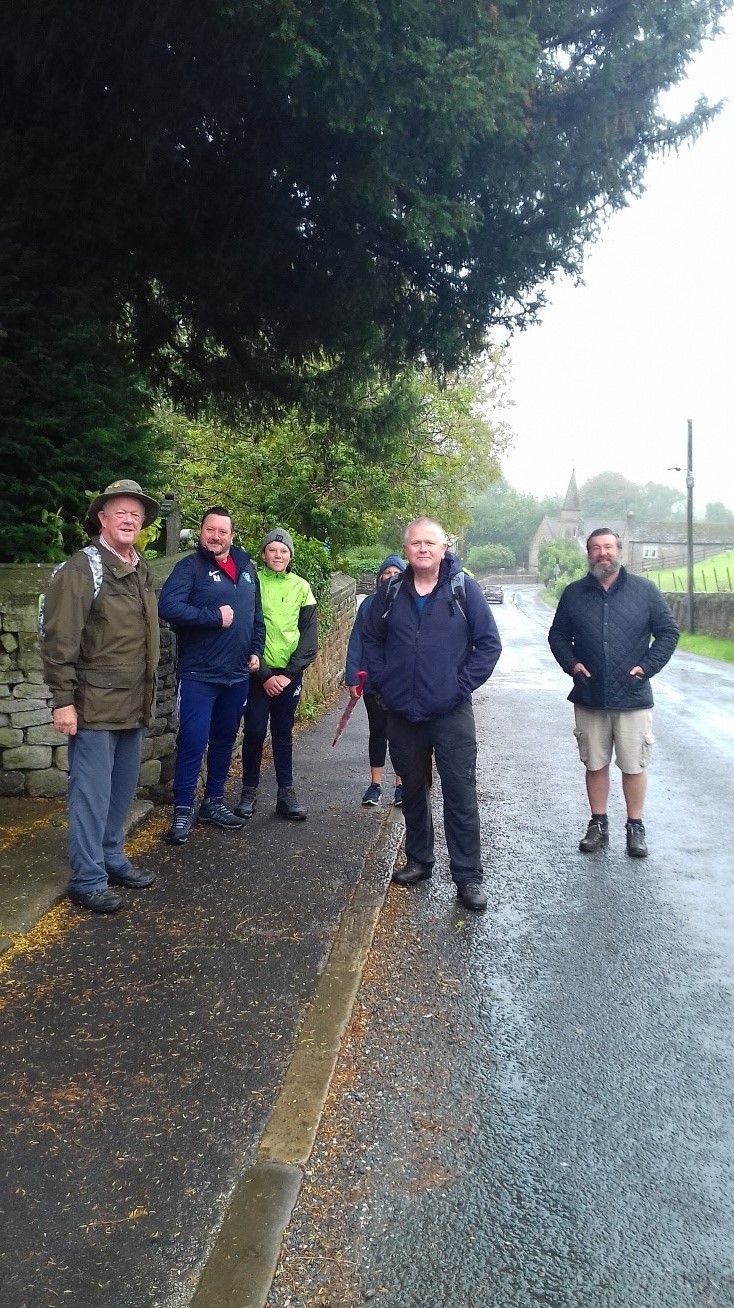 Pictured just below Loup scar with the river Wharfe in full flow.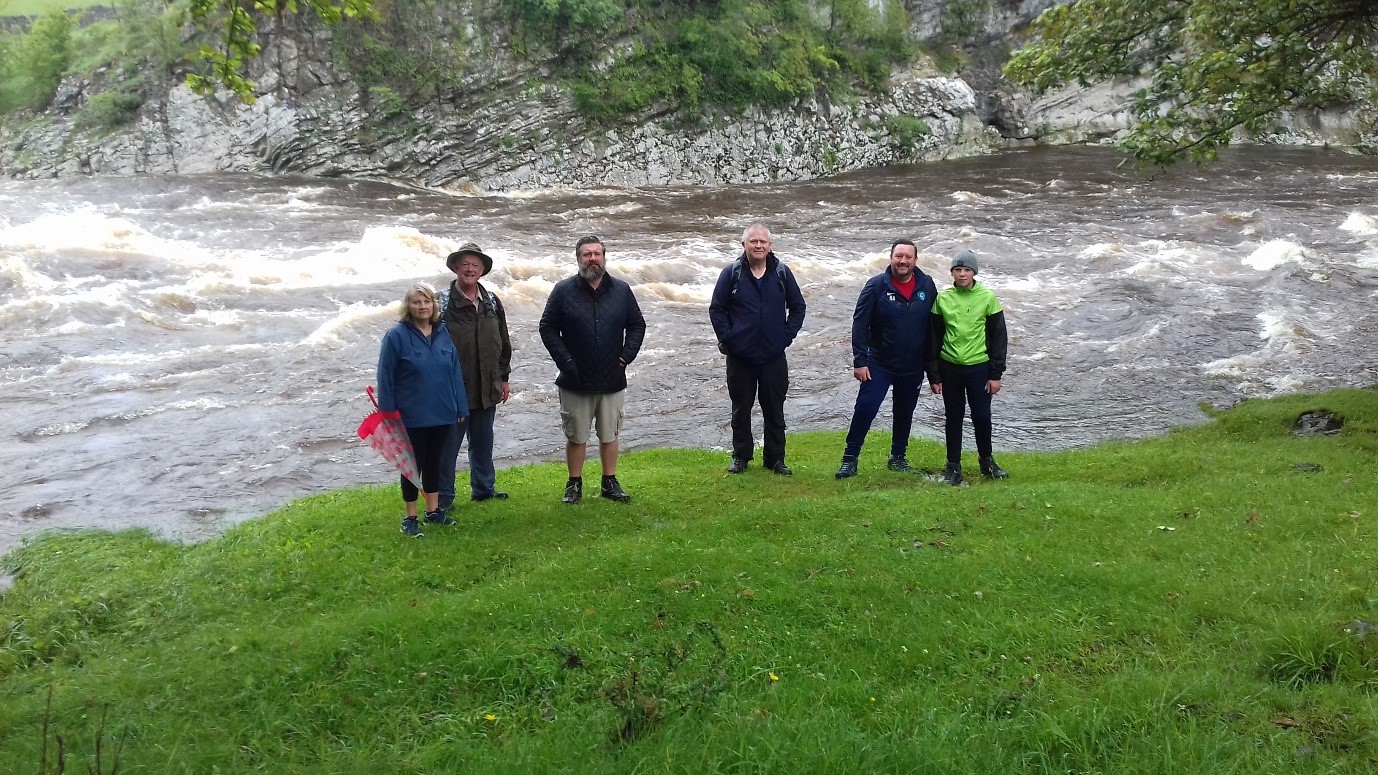 Pictured on the suspension bridge at Hebden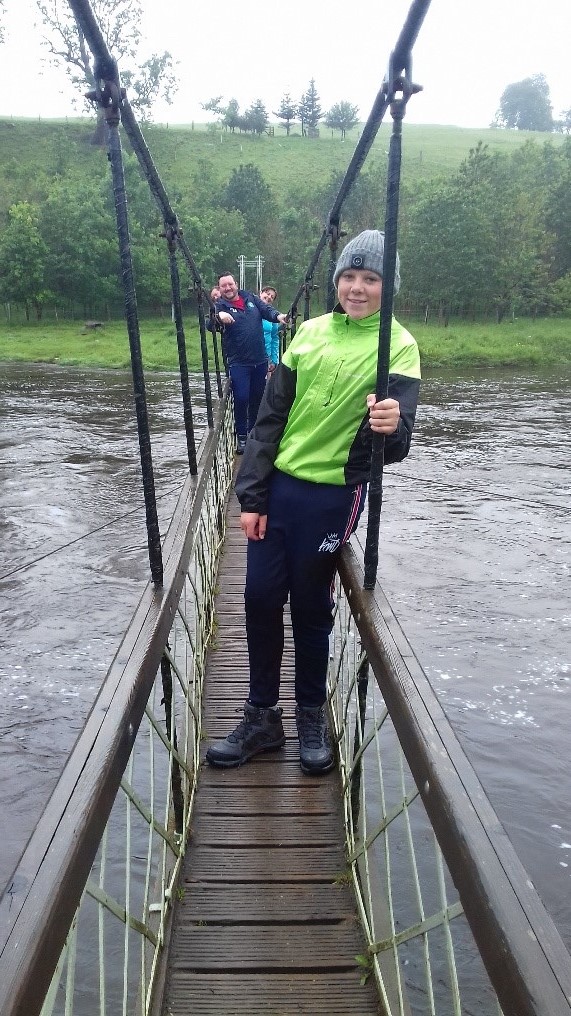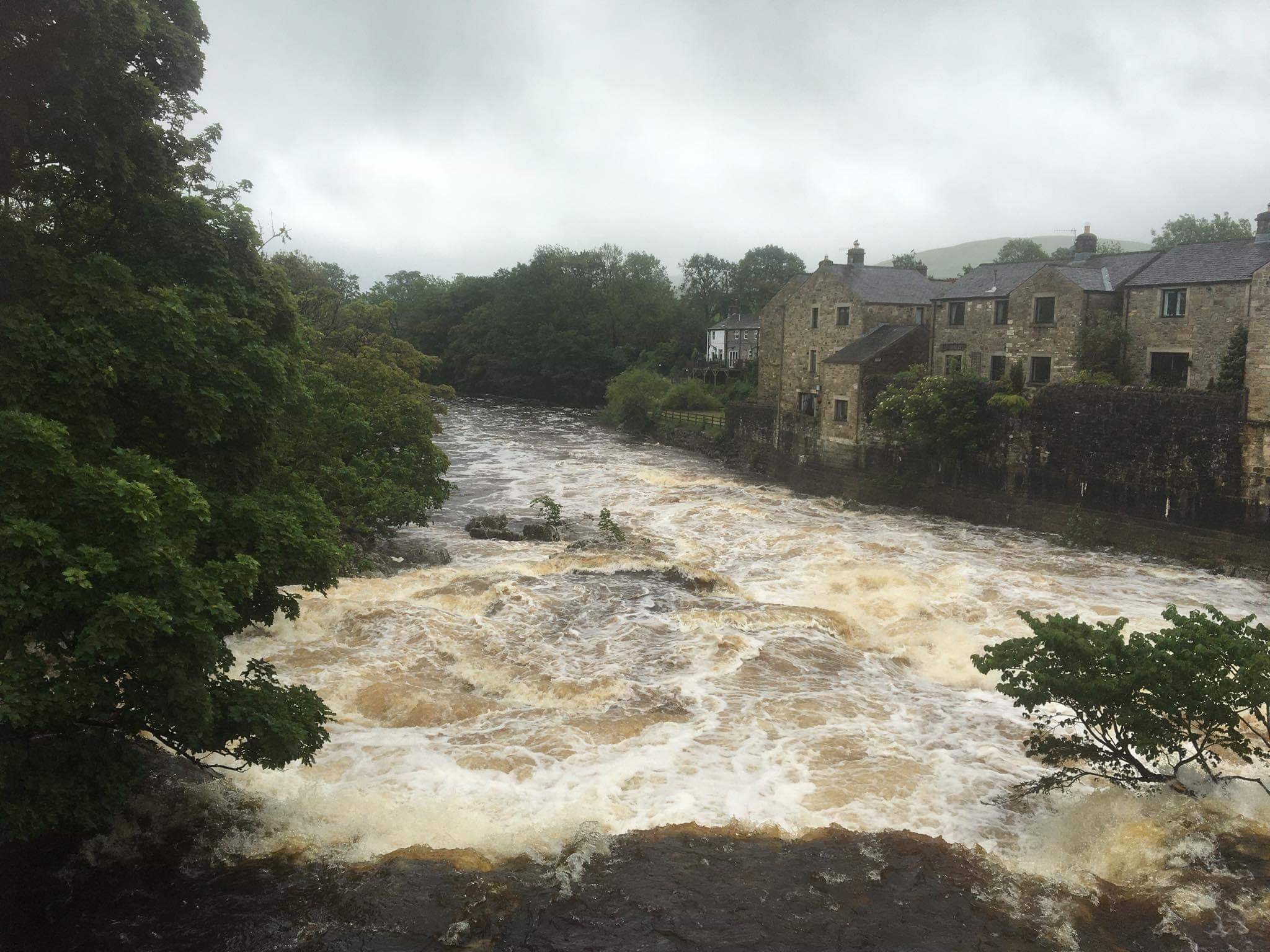 Pictured at Grassington market square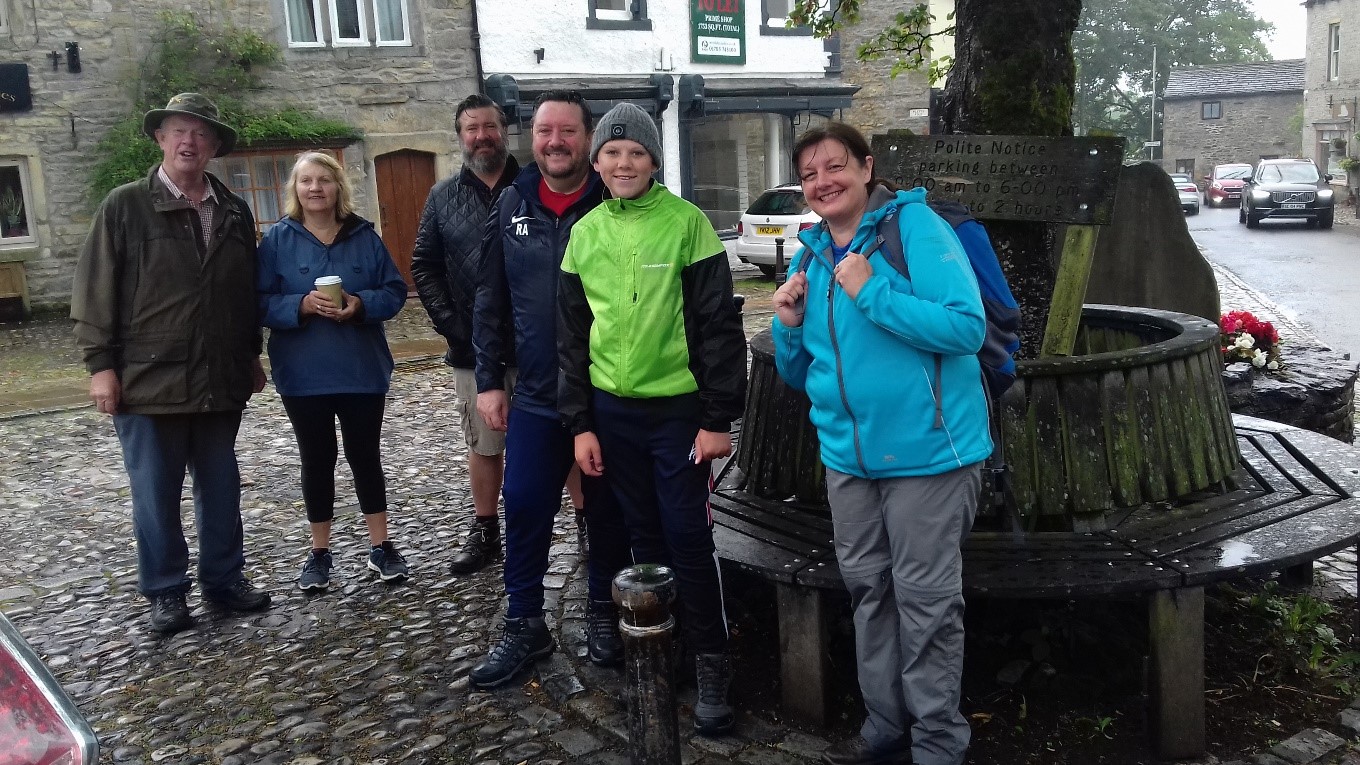 Still in excellent spirits, despite being soaking wet. We had a break here and a much needed sandwich and brew. After about an hours break we completed the return journey to Burnsall arriving at around 13.00.